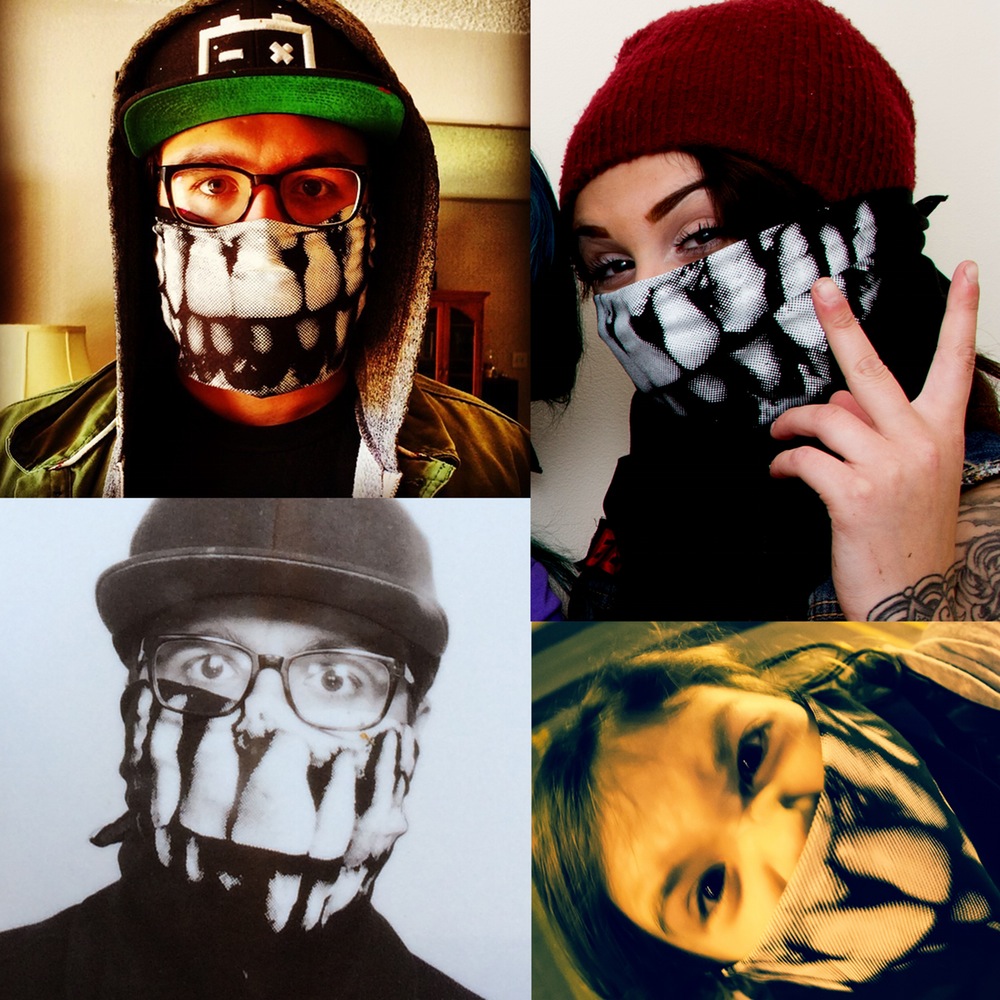 Reversable teefs bandanna with frontal view teefs and side teefs melded together. Fold and wear on either side to mix up your creepyness.
Printed with plastisol white ink on black cotton bandannas.
One size fits all.
Screen printed by hand by Rx Skulls in the RX factory.
To get yours click here.